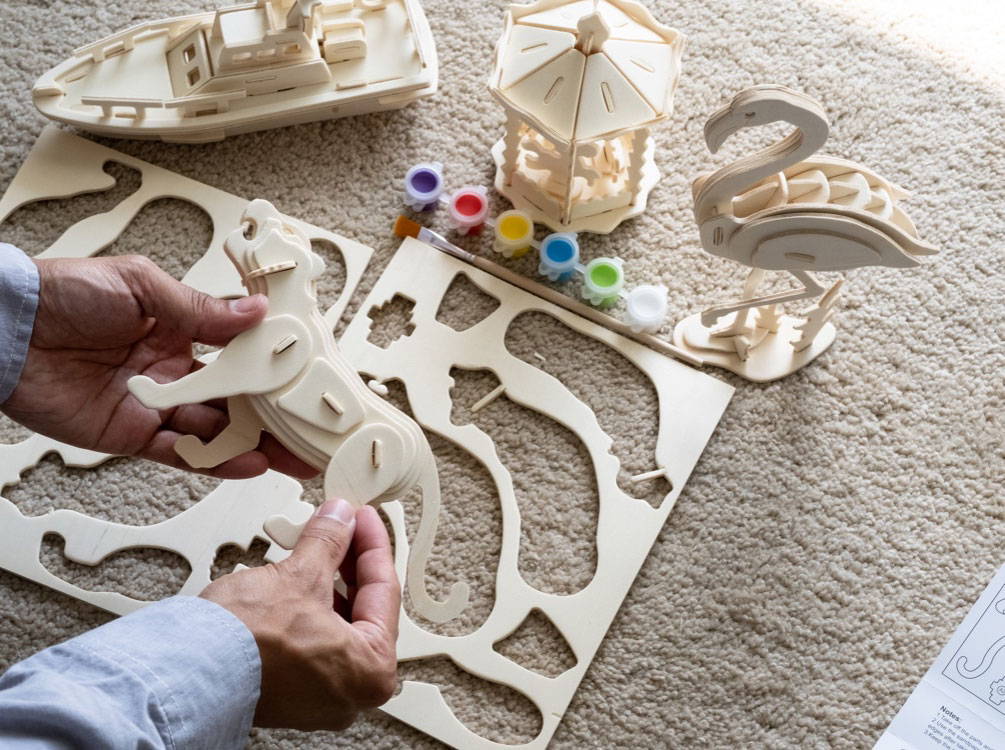 Our original and best selling puzzle collection. Build, customize, and paint the perfect masterpiece!
Have tons of fun constructing your magnificent 3D puzzle.
Bring your puzzle to life with bright paint colors!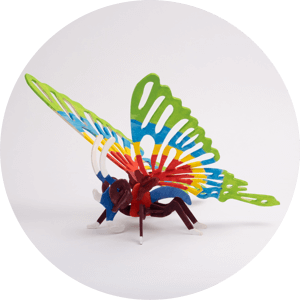 Display your finished creation!

Have tons of fun constructing your magnificent 3D puzzle.

Children can have complete control of the outcome of their masterpiece. Kids can paint their puzzles or sculpt it with clay however they wish!

Assembling Allessimo puzzles requires problem solving skills, patience, and focus. There's a reason this customer said "It took them away from the TV and they really enjoyed them."

200,000+ Satisfied Customers

Allessimo has enriched the lives of hundreds of thousands of children and families customers all over the world with learning focused fun!

We are pleased to offer shipping within the contiguous US on orders over $50 (excludes Alaska, Hawaii, US Territories, and international shipping).

Caring Customer Support Team

Our live customer service team is always available to lend a helping hand. From construction help to suggestions on what products would suit your child best, our team is here for you!
Because True Learning Knows No Bounds


Every single toy, activity, and project we design at Allessimo is specifically created to keep children engaged, while introducing subjects such as math, engineering, and mechanics early on in their lifetime. Each activity can give a child hours of creative freedom while also supporting cognitive skills, learning development, and promoting the power of imagination.

At Allessimo, we know no two learners are the same. We wanted to create a line that encompassed all kids' abilities and interests. Whether you are looking for a fun and challenging activity for a pre-teen, or a simple project for an early-learner, we have something to keep any child inspired.

We design and develop our products at our headquarters in California, then partner with only the best manufacturers to create high-quality, STEM-centered activities for children and families all over the world.